Enjoy this christmas without gaining weight.
Winter comes bearing festivity, families get together and celebrate the holidays with food, drink and merrymaking. Apart from this, the very season of winter makes it difficult for weight watchers as the cold is known to boost appetite and hamper workout schedules. 
However, here are a few simple ways by which you can take control of your weight loss schedule and avoid putting on those extra pounds. 
1. Do not go empty stomach to a party – Gorging on sumptuous food is a given when you attend a party, keeping away from tempting festive delights is surely a herculean task. The only way to avoid overeating at a party would be to fill up your stomach before going.  
Have a fruit, a plate of salad or a few baby carrots before you go to a party. Studies have suggested that calorie intake is reduced by 40% when the practice of eating healthy before a party is followed strictly. 
2. Do not miss exercise – No matter what, try not to miss your exercise routine. Keep a daily reminder alarm that will further urge you to exercise. Even if you are traveling, make sure to walk around as opposed to just sitting in one place. 
3. Compensate – If you have overeaten, then try to make up for it by cutting a few calories the next day. Also, try to do some extra exercise so as to make up for the damage done.
4. Stay away from alcohol – Alcohol is inextricable from parties, a lot of sweet cocktails are loaded with high amounts of sugar which amount to empty calories. If you cannot keep away from alcohol, then have a glass of water before every beverage so as to dilute the alcoholic content. 
Photo Credits: asianetindia
5. Distract yourself at a party – When you are at a party, engage yourself in having fun, chatting with friends instead of indulging in to the high calorie food at the party.
Share and Enjoy
Recommended Articles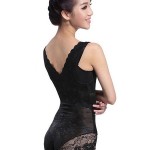 4 Benefits of wearing shapewear
Shapewear can be a shortcut to feeling confident in figure hugging clothes. Looking good is not just limited to wearing a great outfit, but how it falls on you. Shapewear is an accessory, which can work like magic on your body by giving it the shape and tone of your choosing. Here are a few benefits of wearing shapewear under […]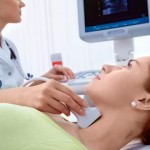 4 Ways to lose weight with Thyroid
Don't let thyroid hamper your weight loss schedule, learn how to lose weight with thyroid. Malfunction of the thyroid gland can be an issue of concern for many. Due to thyroid disease, the metabolism of the body slows down and this can also reduce the energy levels. Hence, people who wish to lose weight effectively cannot […]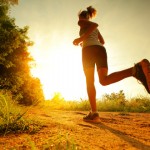 Top 5 activities that help burn maximum calories
All exercises are good, but some are just better! Find out which activities help burn maximum calories. Ever wondered why your simple home work outs aren't leading the weighing scale needle to tick anti-clockwise? That might be a sign for you to switch to an activity that helps you burn the most amount of calories […]